Man's HAE in remission after his bone marrow transplant for cancer
Transplanted stem cells may have given rise to healthy source of C1-INH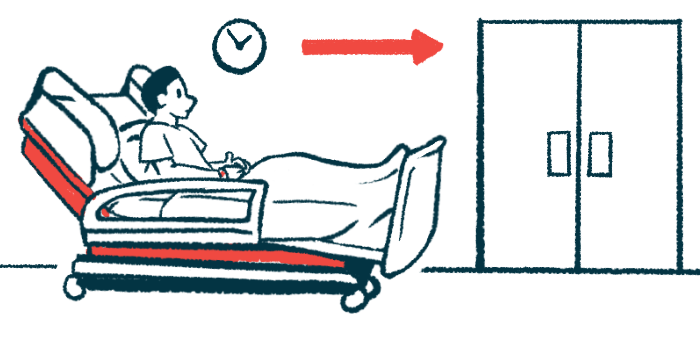 A 48-year-old man experienced complete remission from hereditary angioedema (HAE) after undergoing a bone marrow transplant for blood cancer, a case study reports.
The transplanted stem cells might have given rise to new cells that acted as a healthy source of C1-inhibitor (C1-INH), the protein that is missing or is defective in people with HAE, researchers suggest.
Focusing on a source of C1-INH from cells outside the liver, where the protein is mostly produced, might be the "next strategy of new treatment development for HAE," they wrote.
The study, "Hereditary angioedema with an acute attack resolved after bone marrow transplantation for acute myeloid leukemia: a case report," was published in the journal Allergy, Asthma & Clinical Immunology.
HAE caused by genetic mutations resulting in deficiency in C1-INH protein
HAE is mainly caused by genetic mutations resulting in the lack of C1-INH protein or in its defective production. As a result, two proteins whose activity is normally controlled by C1-INH — plasma kallikrein and coagulation factor 12 — trigger the production of bradykinin, a molecule that promotes inflammation and swelling.
Researchers in Japan described the unusual case of a 48-year-old man with a long-standing history of HAE, whose disease went into remission after undergoing a bone marrow transplant for acute myeloid leukemia (AML), a cancer of the blood and bone marrow.
Since his 20s, the man had been experiencing unexplained recurrent swelling episodes in his extremities and abdominal pain. Episodes lasted several days and occurred approximately every three months. He was treated with C1-INH concentrates, which were "effective in alleviating symptoms," the team noted.
At age 39, he was diagnosed with AML and underwent a bone marrow transplant to replace unhealthy stem cells with healthy ones. The procedure was successful and his AML went into remission.
However, one year later, he had a swollen face and throat, which was considered life-threatening. No specific triggers were identified.
Blood tests revealed his C1-INH function was less than 25%, significantly below the 70%-130% normal range. Likewise, his C1-INH protein level was at 7 mg/dL, also lower than the reference range of 21–39 mg/dL.
His complement 4 (C4) protein level was also low, another sign of HAE. Notably, his son also had less than 20% C1-INH function and low C4.
To the best of our knowledge, this is the first study to report the case of a patient with HAE (type I) in whom angioedema resolved after [bone marrow transplant] for [acute myeloid leukemia] with a corresponding increase in C1-INH function.
Patient diagnosed with HAE type 1
Based on his clinical and family history, the acute attacks, and repeated blood tests, the patient was diagnosed with HAE type 1, the subtype of the condition marked by a lack of C1-INH production. Genetic testing was not considered because the eventual diagnosis was clear, the researchers noted.
After the bone marrow transplant, annual blood tests showed that the patient's C1-INH function gradually increased from less than 25% to 29%, then 37%, and finally 45.6%. The frequency of acute swelling attacks also decreased, to the point where they stopped permanently after he turned 45.
With the bone marrow transplant, he has been in complete remission from both HAE and AML.
While C1-INH is mainly produced in the liver, it can also be made by several other cell types. In this case study, transplanted stem cells might have given rise to new cells that acted as an alternative source of C1-INH, increasing its levels over time, the researchers noted.
"To the best of our knowledge, this is the first study to report the case of a patient with HAE (type I) in whom angioedema resolved after [bone marrow transplant] for AML with a corresponding increase in C1-INH function," the researchers wrote. "This case report supports efforts to focus on extrahepatic [outside the liver] production of C1-INH in the next strategy of new treatment development for HAE."