'Airway Watch' May Help Triage Patients to ICU for Breathing Aid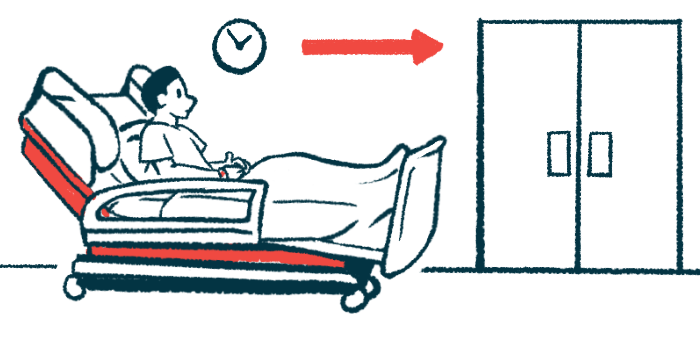 An "airway watch" via nasopharyngolaryngoscopy (NPL) may help triage patients with angioedema who will need breathing support in the intensive care unit (ICU), a study found.
NPL is a procedure in which a narrow tube with a camera on its end is passed through the nose to allow doctors to take a look inside the nose, throat, and voice box.
About two in three patients with angioedema who ended up requiring breathing support had abnormal NPL findings, while the majority of those with normal NPL findings did not require breathing assistance.
The study, "Nasopharyngolaryngoscopy as a Triage Tool for Airway Compromise in Angioedema: A Retrospective Cohort Study," was published in the journal Cureus by a team of researchers at Temple University Hospital in Philadelphia.
Patients with angioedema can have frequent swelling attacks, particularly in the face, hands, and feet. When swelling occurs in the neck, throat, and airways, it can make breathing hard, which might call for prompt emergency treatment in the ICU.
One way doctors may support breathing is by inserting a tube through the patient's mouth or nose and into the windpipe (intubation). But sometimes intubation can be difficult.
"While airway compromise is a serious complication of angioedema, there is scant evidence to support triage to the ICU for those not intubated immediately," the researchers wrote.
Doctors may recommend an "airway watch," as there is a risk of respiratory failure, which occurs when the lungs fail to get enough oxygen into the bloodstream.
With the idea of finding a simple triage tool for admission to the ICU, researchers looked for a link between NPL findings and a subsequent need for intubation.
They drew on data from 134 patients with angioedema (74 women and 60 men) who were admitted to the ICU at Temple University Hospital between 2017 and 2020. Their mean age was 59 years.
Forty-eight (35.8%) patients also had lung disease, and 18 (13.4%) had obstructive sleep apnea, which occurs when breathing slows or stops repeatedly for short times during sleep.
Of the 134 patients, 63 (47.0%) required intubation, mainly in the emergency department (92.1%), while 71 (53.0%) did not. 
Breathing distress or stridor (wheezing) occurred significantly more frequently among patients who required intubation than in those who did not (46% vs. 4.2%). Patients who required intubation also had a greater need for supplemental oxygen compared with those who did not (79.4% vs. 19.7%).
NPL was performed in 44 (69.8%) of the 63 patients who required intubation and in 50 (70.4%) of the 71 patients who did not. When researchers looked for differences in NPL findings between the two groups of patients, they found that abnormal findings were seen significantly more frequently among those who required intubation (61.9% vs. 25.4%).
Of the 37 patients with normal findings, five (13.5%) required intubation. In turn, of the 57 patients with abnormal findings, 39 (68.4%) required intubation.
"This suggests that NPL findings in patients with angioedema can help with triage to the ICU," the researchers wrote.
Researchers also looked for differences in the length of ICU and hospital stay. They found that patients who required intubation stayed an average of 2.3 days longer in the ICU (3.4 vs. 1.1 days) than those who did not. Moreover, their total length of stay was extended by an average of 4.0 days (6.6 vs. 2.7 days).
While the study did not include patients who were discharged from the emergency department, NPL appears to provide a way to predict admission into the ICU and intubation.
"Although our study examined patients with angioedema admitted to the ICU only, there was a correlation between NPL findings and the need for intubation," the researchers wrote. "Larger multi-center trials aimed at elucidating this relationship and the efficacy of NPL as a screening and triage tool for patients with angioedema are required."