Guidelines Compiled for Diagnosing HAE in Emergency Rooms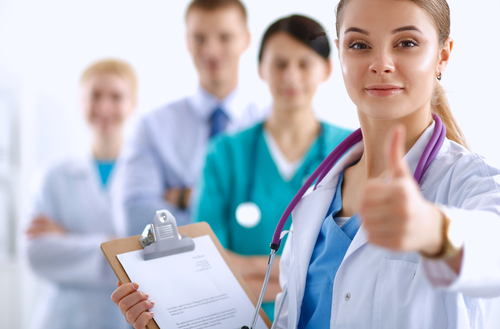 In a new study, researchers provide recommendations for when to consider a diagnosis of hereditary angioedema (HAE) for patients who come to the  emergency room with swelling.
The study, "Development of the Hereditary Angioedema Rapid Triage (HAE-RT) Tool," was published in The Journal of Allergy and Clinical Immunology: In Practice.
People with HAE often experience a delay in diagnosis because the condition looks like an allergic reaction. This can lead to emergency room visits and inappropriate treatments. In addition to the obvious effects on the patient's quality of life, this constitutes an unnecessary economic burden that, in the United States, can reach tens of thousands of dollars per patient.
That's why effectively diagnosing HAE is critical, particularly in the context of emergency departments. But there are no guidelines for how to quickly diagnose and appropriately manage HAE in the emergency room. So, researchers behind the new report set out to create such guidelines.
The researchers first conducted a review of the existing literature on HAE management in emergency departments. Then, they consulted with a panel of HAE experts to identify factors that could be used by physicians to decide whether HAE is a likely diagnosis for a given patient who arrives at the emergency room with angioedema (rapid swelling) of unknown cause.
They created the Hereditary Angioedema Rapid Triage (HAE-RT) Tool, which is essentially a four-step flow chart.
The first step is to make sure the patient's airway is open and stable; obstructed airways due to angioedema can be fatal, so this always should be the first thing checked.
In step two, clinicians should see whether the patient responds to allergy medications and should assess whether they have any history of recurrent pain or swelling in their abdomen (the tummy area). If they do have a history of swelling, but do not respond to allergy medications, a diagnosis of HAE should be suspected.
Step three, if HAE is suspected, is to quickly begin treatment, either with plasma-derived C1 inhibitor — like Shire's Cinryze or CSL Behring's Berinert — or Takeda's bradykinin inhibitor Firazyr (icatibant).
The fourth and final step is to refer the patient to an outside specialist, usually an allergist, for confirmation of the diagnosis.
The researchers applied this tool to records for 107 people who went to an emergency department with angioedema of some form (66 with HAE, 41 without). The HAE-RT achieved both sensitivity and specificity of 98%; there was only one false-positive and one false-negative, suggesting this simple flow chart could be used accurately in a clinical setting.
Of course, this is still mostly theoretical. The researchers wrote that, "future work needs to involve real patients in real time presenting to the [emergency department] to validate the tool."
Of note, more than half of the investigators in this study reported grants or personal fees from both CSL Behring and Shire.