Israel Approves Oral Therapy Orladeyo to Prevent HAE Attacks
Medication may be used for hereditary angioedema patients ages 12 and older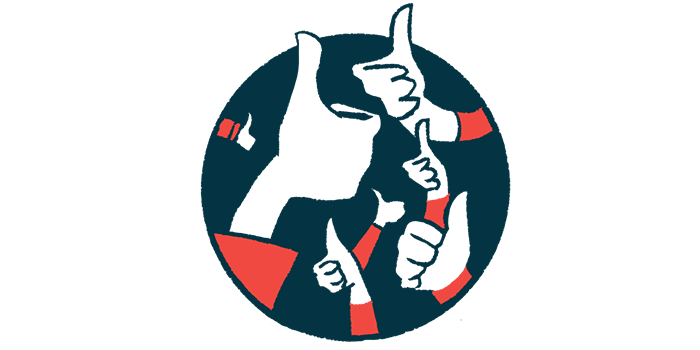 Adult and adolescent patients, ages 12 and older, with hereditary angioedema (HAE)  in Israel can now receive once-daily Orladeyo (berotralstat) to prevent HAE-related swelling attacks.
The decision to approve the medication by the Israeli Ministry of Health follows similar decisions in Canada and Switzerland, as well as in the United Arab Emirates (UAE), Saudi Arabia, Japan, the U.K., the U.S., and Europe.
"We continue to make significant progress in bringing our oral, once-daily prophylactic [preventive] therapy to many HAE patients around the world," Charlie Gayer, chief commercial officer of BioCryst Pharmaceuticals, Orladeyo's developer, said in a press release. "With today's announcement, we look forward to working with our partner Neopharm to launch Orladeyo in Israel."
Neopharm Israel holds the exclusive rights to market the therapy in Israel.
"The approval of Orladeyo is a major advancement for the HAE community in Israel," said Efi Shnaidman, general manager of Neopharm. "We are proud to partner with BioCryst to bring this oral therapy to patients who are in search of a less burdensome treatment option to help manage their disease."
Orladeyo, taken once daily as an oral capsule (150 mg), works to prevent swelling attacks by blocking an enzyme overactive in HAE called kallikrein. Such a blockade suppresses kallikrein's activity, which in turn lowers the production of bradykinin, the pro-inflammatory molecule that drives HAE swelling attacks.
Because it is given orally, the preventive therapy may be preferred to standard treatments administered via injection, either subcutaneously (under-the-skin) or intravenously (into-the-vein).
Orladeyo's approvals were supported by early data from the Phase 3 APeX-2 clinical trial (NCT03485911), slated to end in September 2023, and the open-label Phase 2/3 APeX-S trial (NCT03472040), expected to wrap-up in February 2024.
Early data showed that about a year of Orladeyo sustainably lowered monthly HAE attacks and reduced the need for other standard-of-care treatments. Compared with those receiving a placebo, treated patients had more symptom-free days, better quality of life, and treatment satisfaction.
In both studies, back pain and gastrointestinal reactions were the adverse reactions most frequently reported by patients receiving Orladeyo versus a placebo. Gastrointestinal problems generally occurred in the early stage of treatment and became less frequent with time and resolved on their own.
APeX-S trial data also showed Orladeyo boosted the quality of life of those who switched from Takhzyro (lanadelumab), a standard HAE therapy given as a subcutaneous infusion. In addition, according to real-world data recently reported by BioCryst, HAE patients who switched to Orladeyo from other preventive treatments generally experienced fewer swelling attacks.