HAE Therapy ADX-324 Enters Phase 1 Clinical Testing
First participants treated with ADX-324 at still-recruiting site in Australia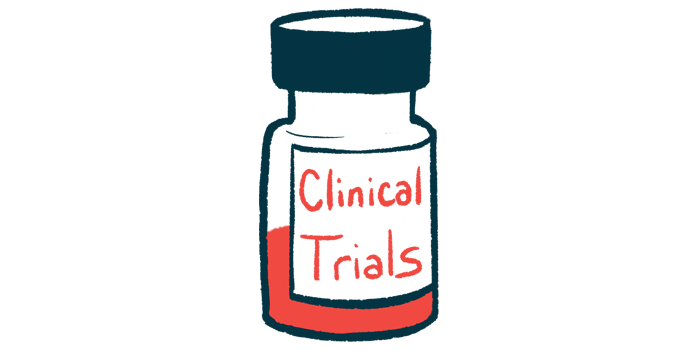 The first group of participants has been dosed in a Phase 1 clinical trial evaluating the safety and pharmacological properties of ADX-324, an experimental treatment for hereditary angioedema (HAE) that is being developed by Adarx Pharmaceuticals.
"Dosing of our first participants in this trial is a major milestone for Adarx," Feriandas Greblikas, MD, the company's vice president of clinical development, said in a press release.
The Phase 1 trial (NCT05691361) consists of two parts: the first will test up to six doses of ADX-324, given as a single under-the-skin injection, in healthy volunteers. Based on those results, the second part will select a dose to test in people with HAE.
Trial recruiting at site in South Australia
The main goal of the study is to assess the safety of the experimental treatment. Participants are currently being recruited at a site in South Australia.
HAE is caused by mutations that lead to the overproduction of bradykinin, a signaling molecule that promotes swelling. ADX-324 aims to reduce swelling by lowering bradykinin levels. Specifically, the therapy is designed to block the production of a protein called kallikrein, which plays a central role in the production of bradykinin.
When a protein is made, the genetic code containing instructions for making the protein is copied from a cell's DNA to a temporary molecule called messenger RNA, or mRNA. The cell's protein-making machinery components, called ribosomes, use mRNA as a template for making the protein.
ADX-324 is a small interfering RNA — a molecule that can prime mRNA molecules with a specific genetic sequence for destruction. ADX-324 specifically targets the mRNA for prekallikrein, a kallikrein protein precursor.
"In addition to its potential best-in-class efficacy, our pre-clinical studies in non-human primates have confirmed the likelihood for a bi-annual, and possibly annual, low volume subcutaneous dose regimen for ADX-324," Greblikas said.
As ADX-324 enters the clinic for the first time, Adarx announced the close of a $46-million Series B-1 financing round, which will be used to further develop the company's pipeline of experimental therapies.
"ADX-324 represents an innovative and differentiated approach for the treatment of HAE," said Zhen Li, PhD, president and CEO of Adarx.
"This is an exciting time for Adarx as we make the transition to a clinical stage biotechnology company," Li said in a separate press release. "This round of funding with the support of our investor syndicate allows us to pursue our near-term objectives of progressing our first three product candidates into the clinic while continuing our discovery and development efforts across multiple therapeutic areas."
The company is focused on diseases in three therapeutic areas: genetic diseases, cardiometabolic disorders, and diseases of the central nervous system.