Berotralstat Lowers Rate of HAE Attacks and Possibly Their Severity, Trial Reports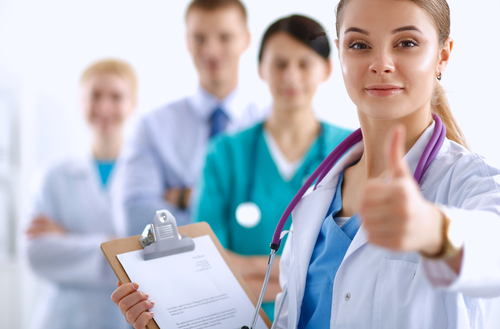 Preventive treatment with berotralstat (BCX7353) significantly lowered the number of swelling attacks — including those needing treatment — and the rates of standard on-demand therapy use in people with hereditary angioedema (HAE), data from a Phase 3 clinical trial show.
Notably, use of on-demand therapy fell to a greater extent than the rates of treated and overall attacks, suggesting that berotralstat's benefits go beyond reducing attack rates; it also may lessen the severity of attacks.
"Patients receiving berotralstat had fewer attacks, treated fewer attacks, experienced less severe attacks, and used less on-demand medication compared to placebo," William Sheridan, MD, chief medical officer for its developer, BioCryst Pharmaceuticals, said in a press release.
The data "provide further evidence that HAE patients are seeing significant benefits from oral, once-daily berotralstat," Sheridan added.
These results were to be presented at the annual meeting of the American Academy of Allergy, Asthma & Immunology (AAAAI), in the poster, "Oral Prophylaxis with Berotralstat (BCX7353) Reduces Use of Standard of Care (SOC) On-demand Medication in Patients with Hereditary Angioedema (HAE): APeX-2 Study Results" (abstract No. 328). The meeting was scheduled to take place March 13–16 in Philadelphia, but was canceled due to the ongoing COVID-19 outbreak.
Berotralstat is an oral, small molecule that blocks plasma kallikrein, a precursor of bradykinin — an inflammatory molecule produced in excess in HAE patients, leading to swelling and pain. By suppressing plasma kallikrein, berotralstat is expected to lower bradykinin levels, potentially treating and preventing angioedema attacks.
The international APeX-2 Phase 3 trial (NCT03485911) is evaluating the safety and effectiveness of berotralstat in preventing swelling attacks in 121 people with type 1 or 2 HAE.
In the trial's first part, participants were randomly assigned to either one of two doses of berotralstat (110 mg or 150 mg), or a placebo, once daily for 24 weeks. HAE attacks occurring during the study were to be treated in accordance with patients' usual acute treatment plan.
This part's primary goal was to assess whether berotralstat was superior to placebo in lowering the monthly rate of HAE attacks. Measuring the monthly rates of attacks needing treatment with standard-of-care medication, and the rate of on-demand treatment use were among exploratory goals and additional analyses.
Results showed that the first part of the trial met its primary goal, as preventive treatment at either berotralstat dose led to a significant reduction in HAE attacks — by 30% with the low dose, and by 44.2% with the high dose — compared with placebo.
The rate of attacks requiring treatment was also significantly lower in patients treated with berotralstat — a 36.9% reduction with the low dose, and a 49.2% drop with the high dose, again compared to those on a placebo.
Notably, the monthly rate of on-demand therapy use lowered even more than the rate of HAE attacks in berotralstat-treated patients compared to placebo. Treatment with berotralstat at low dose led to a 46.3% reduction in patients' monthly use of on-demand treatment, while the high dose resulted in a 53.6% reduction, compared with placebo.
"The percent reduction in on-demand medication use was greater than would be expected solely by the reduction in attack rate for both doses," the researchers wrote, adding that these findings suggest a "reduced attack severity for patients on berotralstat."
The drop in "treated attacks and on-demand medication use indicate benefit beyond reduction in the rate of attacks," they added.
Berotralstat was seen to be generally safe and well-tolerated. The most frequent treatment-associated adverse reactions were mild-to-moderate gastrointestinal events, including abdominal pain, vomiting, and diarrhea.
Primary data collection in the APeX-2 trial finished in April 2019, but the study continues following patients through September 2023.
Overall, "patients receiving berotralstat had fewer attacks, treated fewer attacks, and used less on-demand medication compared with placebo," the researchers wrote.
Berotralstat is currently being reviewed for approval in the U.S. and Japan as a once-daily capsule for the preventive treatment of HAE. An oral liquid formulation is also being developed for the treatment of acute HAE attacks.