Dosing Complete in Phase 1/2 1st Group of NTLA-2002 Trial for HAE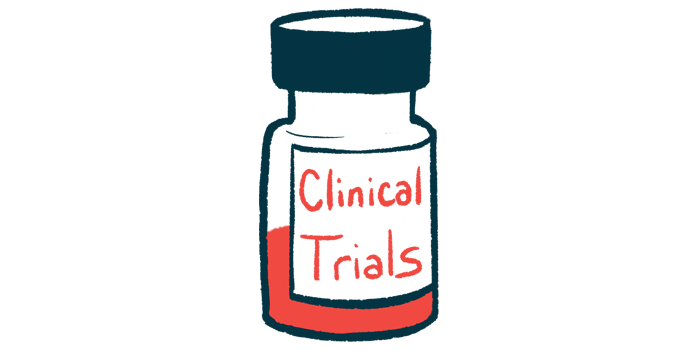 Intellia Therapeutics has completed dosing the first group of patients enrolled in a Phase 1/2 clinical trial testing its gene-editing therapy, NTLA-2002, for the treatment of hereditary angioedema (HAE).
In the Phase 1 part of the study (NCT05120830), patients will receive a single infusion of NTLA-2002, delivered into the vein at one of three doses. In the follow-up Phase 2 part, participants will receive one of two doses of NTLA-2002 or a placebo.
According to a press release recently issued by the company, dosing is now completed in the first group of patients given the lowest therapy dose (25 mg). Patients are now being recruited for the second group, in which they will receive the medium dose of 75 mg.
The trial is still recruiting patients ages 18 and older with either type 1 or type 2 HAE. Enrollment is ongoing in the Netherlands and New Zealand and is yet to open in the U.K. More information on enrollment is available here.
The study's main aims include assessing the gene therapy's safety and tolerability, as well as determining its impact on HAE swelling attacks.
Additional goals include assessing the effect of NTLA-2002 on the levels and activity of kallikrein. The activity of this enzyme is increased in people with HAE, leading to excessive amounts of bradykinin, a pro-inflammatory molecule that promotes tissue swelling, a hallmark of HAE.
NTLA-2002 uses the gene-editing tool CRISPR/Cas-9 to reduce the levels of kallikrein and, as a result, lower bradykinin levels and swelling.
The gene-editing system is packed into small fatty-molecules, called lipid nanoparticles, that are taken up by liver cells following into-the-vein dosing. Once inside cells, the activity of a gene called KLKB1 is disrupted. This gene carries instructions for making prekallikrein, a precursor protein of kallikrein.
Preclinical data from nonhuman primates showed that NTLA-2002 was able to lower kallikrein activity by about 90% for nearly a year.
Intellia expects to announce interim trial data on the potential proof-of-concept safety and effectiveness of NTLA-2002 later this year.
"We look forward to another important clinical milestone in the second half of this year when we expect to present initial data from the NTLA-2002 first-in-human study," said John Leonard, MD, president and CEO of Intellia.