Trial of HAE Gene-editing Therapy NTLA-2002 Doses Its First Patient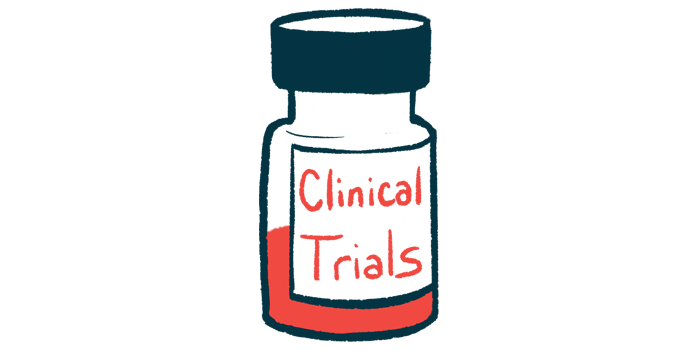 The first participant has been dosed in a Phase 1/2 clinical trial that is testing Intellia Therapeutics' gene-editing therapy, NTLA-2002, in people with hereditary angioedema (HAE).
"With the progress of our first-in-human clinical study evaluating NTLA-2002 for people living with HAE, we look forward to beginning clinical testing as we aim to develop a single-dose treatment for these patients," John Leonard, MD, Intellia's president and CEO, said in a press release.
The Phase 1/2 trial (NCT05120830), sponsored by Intellia, is recruiting participants in Auckland, New Zealand. The study aims to enroll about 55 people ages 18 and older who have either type 1 or type 2 HAE.
In the Phase 1 portion of the study, participants will receive a single intravenous (into-the-vein) infusion of NTLA-2002 at one of three doses. In the subsequent Phase 2 portion, participants will receive one infusion of NTLA-2002 at one of two doses or a placebo infusion.
In both phases, participants will undergo an initial primary observation period lasting 16 weeks (about four months) and then will be regularly followed up for up to 24 months (two years).
The study's main goals are to determine the treatment's safety and tolerability and to assess its impact on HAE swelling attacks.
Other pharmacological and physiological effects of treatment will also be evaluated, including the effect of NTLA-2002 on the levels and activity of kallikrein. In HAE, swelling is driven by the excess production of a signaling molecule called bradykinin; kallikrein is a protein that controls the production and release of bradykinin.
NTLA-2002 aims to employ a gene-editing technology platform called CRISPR/Cas-9 to reduce the levels of kallikrein, thereby lowering bradykinin levels and limiting swelling.
In simple terms, the gene-editing system is first packaged into lipid nanoparticles — small particles made up of fatty molecules that can be easily taken up by cells in the liver when injected into the bloodstream. Once inside cells, gene constructs disrupt the activity of a gene called KLKB1. This gene provides instructions for making prekallikrein, which as its name suggests, is a precursor of kallikrein.
Preclinical research conducted in nonhuman primates has indicated that the investigational therapy can lower kallikrein activity by about 90% for nearly a year.