Fewer ER visits for patients on Haegarda, Takhzyro: Study
Some patients still have health emergencies while on the therapies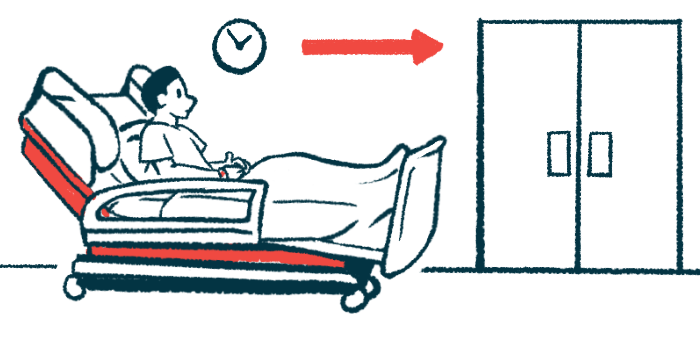 People with hereditary angioedema (HAE) tend to experience fewer emergency room visits and hospitalizations after starting treatment with Haegarda or Takhzyro (lanadelumab), a new analysis indicates.
Despite the decreasing rates, some patients still experience health emergencies while on these therapies, which researchers said highlights the burden of the disease and the need for additional, more effective HAE treatments.
Data were reported in the study, "Healthcare utilization of patients with hereditary angioedema treated with lanadelumab and subcutaneous C1-inhibitor concentrate," published in the journal Allergy and Asthma Proceedings. 
Findings also suggest that, despite fewer healthcare and emergency visits, overall healthcare costs increased for patients starting on Takhzyro or Haegarda, mostly due to medication costs.
"Therapeutic advances have improved HAE management; however, this study demonstrates a remaining burden of disease associated with modern HAE long-term prophylaxis," the researchers wrote.
The study was funded by BioMarin Pharmaceutical, which is developing an experimental gene therapy for HAE called BMN 331. Takhzyro is sold by Takeda and Haegarda by CSL Behring; neither company was directly involved in this analysis, although some authors reported having received grants or being affiliated with the companies.
HAE types 1 and 2, the most common forms of HAE, are caused by mutations in the SERPING1 gene, which provides instructions for making the C1-inhibitor (C1-INH) protein. The lack of this protein leads to the swelling attacks that characterize the disease.
Haegarda and Takhzyro are both under-the-skin injection therapies approved as prophylactic (preventive) treatments to limit swelling attacks in people with HAE.
Analysis of health insurance claims data
Here, researchers conducted an analysis of health insurance claims data aiming to assess how the use of healthcare resources changes after patients start on one of these therapies.
The analysis included data on 47 people with HAE who started on Takhzyro and 38 who started on Haegarda. In both groups, patients were in their early 40s, and about three-quarters were women.
In the six months prior to starting treatment, the average yearly rate of angioedema-relates emergency room visits and hospitalizations was 1.8 for patients in the Takhzyro group and 1.3 for those in the Haegarda group. In the six months after starting treatment, these rates fell by more than half — to 0.6 for patients on Takhzyro and to 0.5 for those on Haegarda.
Rates of outpatient visits and prescription fills for on-demand treatments also decreased after patients started prophylactic treatment.
Despite the decrease in emergency visits and other healthcare resources, average annual medical costs increased after patients started on these treatments: from $530,597 to $866,639 for those on Takhzyro, and from $569,955 to $734,460 for Haegarda. In both groups, pharmacy costs, that is, the cost of Takhzyro, Haegarda, and other medications, accounted for nearly all of the costs incurred after patients started prophylactic treatment.
"The overall cost increase was driven by an increase in pharmacy costs," the researchers wrote. They also noted that these estimates "do not address indirect costs, such as days missed from work, productivity, or child-care costs due to improved control of HAE symptoms nor do they factor in quality-of-life improvements with prevention of HAE symptoms."
The team noted this study is limited by its use of insurance claims data, which is collected for billing purposes and is an imperfect way of assessing patients' experiences. They also noted the COVID-19 pandemic may have affected some of these findings, particularly for Takhzyro which first became available in 2018.