Intellia's NTLA-2002 Reduces Kallikrein Protein Levels for 11 Months in Preclinical Study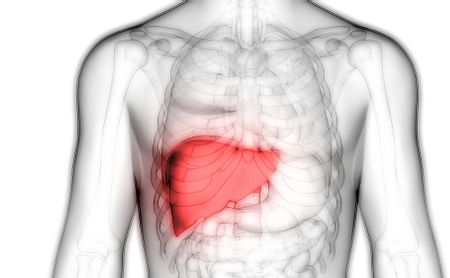 A single dose of NTLA-2002, Intellia Therapeutics' investigational gene-editing therapy for hereditary angioedema (HAE), induces sustained reductions in the activity of plasma kallikrein — a protein involved in HAE swelling attacks — for at least 11 months, preclinical data shows.
Based on these promising data in non-human primates, Intellia plans to request regulatory approvals to conduct clinical trials of NTLA-2002 in human HAE patients by the end of 2021.
The findings were shared at the 16th Annual Meeting of the Oligonucleotide Therapeutics Society, recently held virtually, in a presentation titled "A Modular CRISPR/Cas9 Genome Editing Platform for Durable Therapeutic Knockout and Targeted Gene Insertion Applications." Anthony L. Forget, PhD, Intellia's senior director of genome editing, gave the virtual talk.
In HAE, a deficiency in the functional C1-inhibitor protein, known as C1-INH, results in the increased activity of an enzyme called kallikrein. The excess activity of kallikrein increases the levels of the inflammatory mediator bradykinin, causing blood vessels to dilate and tissue to swell.
Current treatments for HAE consist of replacing the missing C1-INH — using therapies that include Berinert, Cinryze, Haegarda, and Ruconest — or blocking the bradykinin or kallikrein proteins. Firazyr can be used to inhibit bradykinin, while Takhzyro and Kalbitor are given to block kallikrein.
However, these medications have transient effects and require frequent administration throughout life.
Intellia is now developing a gene-editing approach that permanently inactivates the prekallikrein B1 (KLKB1) gene in the liver, by targeting and removing it from the genome of liver cells. Of note, a genome is the complete set of genetic information in an organism.
Prekallikrein is produced in the liver and converted into plasma kallikrein in the blood. By removing this precursor molecule from the genome of liver cells, the one-time therapy is expected to sustainably reduce kallikrein production — and in turn, significantly reduce the rate of HAE attacks.
The approach uses the CRISPR/Cas9 editing technology, which enables targeted changes in the genome, such as fixing a mutation, or removing or adding a gene.
Based on Intellia's proprietary CRISPR/Cas9 modular approach, NTLA-2002 delivers the CRISPR/Cas9 system to target liver cells through a non-viral, lipid nanoparticle delivery system. Specifically, this involves microscopic spheres of fatty molecules that are stable in the bloodstream and can easily enter cells to deliver certain cargo.
Earlier this year, Intellia showed evidence that its treatment could lower 90% of kallikrein activity in non-human primates for at least five months. In the recent update, that therapeutically relevant reduction was sustained for at least 11 months.
The findings suggest that the gene editing is not lost as the liver undergoes normal cell-division processes.
Data has now been obtained from mice for the company's transthyretin amyloidosis (ATTR) therapy, NTLA-2001, which works very similarly to NTLA-2002, but deletes a different gene in liver cells. It showed that this editing was kept even after liver regeneration following partial liver removal, supporting the therapy's potential lifelong benefits.
In addition to ATTR and HAE, Intellia also is applying its LNP gene-editing system to introduce the missing genes in hemophilia A and B.
"We are extremely encouraged by the durability Intellia scientists observed with both gene knockout as well as targeted insertion in a partial [liver removal] mouse model," Laura Sepp-Lorenzino, PhD, Intellia's chief scientific officer, said in a press release.
"The persistence of these edits and durable effects further support our technology's ability to develop potentially curative single-course therapies, and provide clear differentiation from chronic treatments and traditional [viral-based] gene therapy," Lorenzino said.