KVD900 Rapidly Suppresses Kallikrein, Phase 1 Studies Show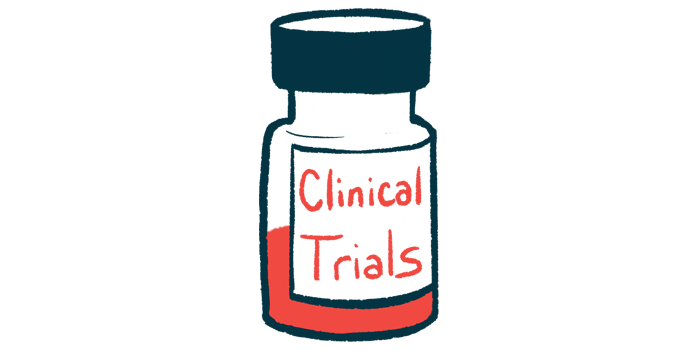 KVD900, an investigational on-demand therapy for hereditary angioedema (HAE), rapidly and nearly completely suppressed kallikrein and was generally safe and well tolerated in healthy volunteers, according to Phase 1 studies.
These findings, which have since been confirmed in a Phase 2 trial, supported the planned launch of a Phase 3 trial that KalVista Pharmaceuticals, the therapy's developer, set to enroll about 100 HAE adults at more than 50 sites worldwide. Dosing is expected to begin this year.
"We are pleased to see these data published in JACI to further describe our ongoing work to bring a safe, oral on-demand treatment option to the market for HAE patients," Andrew Crockett, CEO of KalVista, said in a press release.
The study, "KVD900, an oral on-demand treatment for hereditary angioedema: Phase 1 study results," was published in the Journal of Allergy and Clinical Immunology (JACI).
In HAE, genetic mutations leading to the lack or malfunction of the C1-inhibitor (C1-INH) protein cause the activity of the enzyme kallikrein to increase. As a result, kallikrein generates excessive amounts of bradykinin, a pro-inflammatory molecule that stimulates sudden and recurrent episodes of tissue swelling, which are characteristic of HAE.
KVD900 is an orally available, small molecule designed to block kallikrein activity, thus lowering bradykinin levels and potentially reducing or preventing swelling attacks.
The therapy's clinical advance was supported by data from a now completed Phase 2 trial (NCT04208412) that enrolled 68 HAE adults who experienced more than three swelling attacks in the three months before enrolling. Based on the latest findings, KVD900 reduced the time to symptom resolution and slowed swelling attack progression.
Before testing in HAE patients, the investigational medicine was first evaluated in a Phase 1 trial (NCT04349800) that enrolled 84 healthy adults volunteers, ages 18–55, and assessed its safety and tolerability, as well as pharmacological properties.
In the first part of the trial, dubbed Study 101, 64 participants received single ascending doses of KVD900 capsules, from 5 to 600 mg, or a placebo.
KVD900 capsules were rapidly absorbed in measurable concentrations within the bloodstream, seen within 10 to 20 minutes after administration.
The maximum concentration of the medication in the bloodstream — Cmax — increased with each dose and was reached within one hour. The time until the concentration of KVD900 in blood samples dropped by half, or the medication's half-life, ranging from 1.94 to 11.7 hours across all doses tested.
Increasing doses of KVD900 extended the time during which kallikrein activity was suppressed by more than 90%.
"These data show that KVD900 rapidly suppresses plasma kallikrein activity, a key mediator of HAE attacks, and may provide the early relief from HAE attack progression that represents a currently unmet need in orally administered management of the disease," Crockett said. "These findings have since been further validated by the results of our Phase 2 clinical trial for KVD900."
Following a 10 mg dose, one moderate headache was reported but considered unlikely to be related to the study medication. Mild dizziness was reported by another participant after 5 mg KVD900, potentially caused by the therapy. The remaining adverse events were mild and unrelated to the medicine.
In a separate experiment to assess the effects of therapy formulation, four individuals were given 100 mg of KVD900 in a capsule, and four received a 100 mg tablet. Those who initially took the capsule received the tablet after a period of seven days, and vice versa.
The 100 mg tablet formulation led to a 53% increase in Cmax compared with the capsule formulation. It was also absorbed at a faster rate, without affecting the therapy's half-life.
To investigate the impact of food consumption, two groups of six volunteers were given 600 mg of KVD900 before and after a meal. Those who initially received the therapy after a meal were then given KVD900 while fasting 48 hours later, and vice versa.
Although Cmax dropped about 29% following the consumption of a high-fat meal, food did not affect overall exposure. Absorption time was significantly longer for fed versus fasted participants (2.5 hours vs. 30 minutes).
When given in the form of a 600 mg tablet, KVD900 reduced kallikrein activity by more than 90% between 20 minutes and eight hours in fasting conditions and between 30 minutes and eight hours after a meal.
Here, 15 mild averse events were reported by eight participants. Three of five instances of headache were considered probably related to KVD900, two after and one before eating. Overall, there were no adverse event trends related to food consumption and no reported digestive-related side effects.
In a second Phase 1 trial, called Study 102, 42 healthy adult men and women were given, under fasting conditions, either 600 mg KVD900 tablets at eight-, four-, and two-hour intervals, or a placebo.
Similar Cmax values were reached after the first interval administration. After the third dose, Cmax doubled for the eight- and four-hour interval doses and tripled for the two-hour interval doses.
A total of 19 mild adverse events in 12 participants were reported, and all were resolved. KVD900 had no clinically relevant effects on electrocardiogram findings, including heart rate.
"Evaluation of single and triple administrations of up to 600 mg of KVD900 capsules and tablets to healthy human male and female participants demonstrated that KVD900 is generally safe and well tolerated," the researchers wrote.
"Nearly complete [kallikrein] inhibition was maintained from [about] 20 minutes after intake for up to 8 hours," supporting the "potential of KVD900 for a rapid and sustained suppression of the production of bradykinin during an HAE attack," they wrote.