Small Hereditary Angioedema Study Supports Efficacy of Ionis' ASOs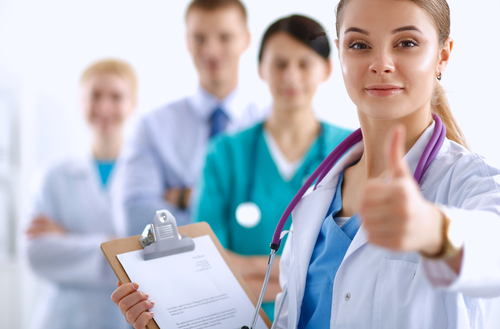 Antisense oligonucleotides (ASOs) being developed by Ionis Pharmaceuticals may reduce the frequency of attacks in people with hereditary angioedema (HAE), a small study suggests.
The study, "Antisense Inhibition of Prekallikrein to Control Hereditary Angioedema," funded by Amsterdam UMC, was published in The New England Journal of Medicine.
HAE is characterized by swelling attacks caused by an overproduction of bradykinin, a protein that regulates blood vessel dynamics. Bradykinin production, in turn, is regulated by the protein kallikrein.
As such, inhibiting kallikrein — or its precursor, prekallikrein — has emerged as a viable therapeutic strategy in HAE. Indeed, Takhzyro (lanadelumab, marketed by Takeda), an antibody treatment that targets kallikrein, has been approved as an HAE treatment in the U.S., the European Union, and elsewhere in the world.
ASOs, known fully as antisense oligonucleotides, are RNA-based therapies that work by interfering with translation, which is the process by which proteins are made using RNA molecules as templates. The RNA converts the genetic information contained within the DNA.
The general idea is that the sequence of an ASO can be tailored to specifically target an RNA of interest — for example, the one encoding the information for the production of kallikrein or prekallikrein — and prevent the production of that specific protein.
Ionis developed two ASOs — IONIS-PKKRx, abbreviated as PKK, and IONIS-PKK-LRx, abbreviated as PKK-L — to target the production of prekallikrein. Both therapies work through the same general mechanism. Of note, PKK-L is a version of PKK that has been chemically modified to have a more potent effect in humans. That allows for the same pharmacological effect at a lower dosing.
Proof-of-concept studies have demonstrated that these therapies work in animal models, and studies in human volunteers without HAE — including a Phase 1 clinical trial of PKK-L (NCT03263507) — have indicated that the therapy is generally safe.
Now, in a compassionate-use pilot study, researchers reported the cases of two women with HAE who were treated with PKK and PKK-L. One woman was 24, the other 27. Both patients were having continual swelling attacks, and other treatments were either ineffective or not feasible.
Both women were first treated with PKK for 12-to-16 weeks. The PKK, administered by subcutaneous (under-the-skin) injection, was first given at a dose of 200 mg weekly, with an optional dose-loading schedule in the initial weeks; in both patients, the dosage was later increased, to 300 or 400 mg.
During the treatment with PKK, compared with the period before initiating the therapy, the frequency of attacks was markedly reduced: from an average of 1.2 to 0.25 attacks per month in the first patient, and from 7.9 to 1 attack in the second.
The PKK treatment also lowered the levels of kallikrein in the blood in both patients.
After a six-week discontinuation of treatment, both patients were switched to PKK-L, given at a dose of 80 mg once every three to four weeks.
Over the course of 30 weeks (nearly seven months), the first patient experienced, on average, zero attacks per month. Kallikrein activity levels remained low, and the patient reported no notable adverse effects associated with the treatment.
The second patient had, on average, 3.4 attacks per month after switching to PKK-L. Some of these were severe enough to require emergency hospitalization; the patient also had several hospitalizations unrelated to HAE.
"The large majority of attacks in Patient 2 occurred during three successive non–angioedema-related hospital admissions," the researchers wrote.
Owing to the comparatively less effective disease control than when the patient had been on PKK, the patient's PKK-L dosing schedule was adjusted to once every three weeks. During the last two months for which data was available, the patient experience an average of one attack per month.
Taken together, "in both patients in our study, PKK and PKK-L showed clinical efficacy in reducing the rate of breakthrough attacks," the researchers concluded.
While it is difficult to draw broad conclusions from such a small study, these findings provide proof-of-concept data supporting the use of ASOs as a treatment for HAE.
"The results of this study are encouraging and support continued development of IONIS-PKK-LRx as a potential treatment in patients with severe hereditary angioedema for whom current therapies offer limited therapeutic benefit," Richard S. Geary, PhD, Ionis' executive vice president of development, and study co-author, said in a press release.
"The study also highlights the progress we continue to make advancing investigational medicines that are wholly owned by Ionis," Geary added.
Of note, eight of the 13 study authors are affiliated with Ionis Pharmaceuticals.