Haegarda Safe, Effective in the Long-term for Preventing Hereditary Angioedema Attacks, Study Finds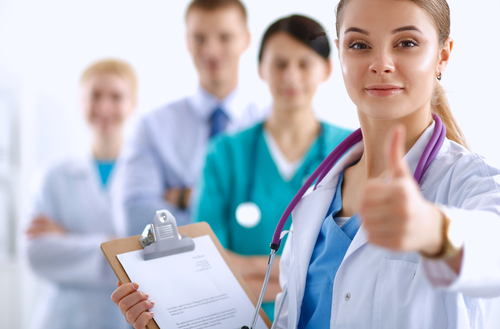 Haegarda, a concentrated form of C1 inhibitor (C1-INH), is safe and effectively helps to prevent hereditary angioedema attacks in the long-term, allowing patients to become free of disease symptoms,
That is the finding of a Phase 3 extension study, "Long-term outcomes with subcutaneous C1-inhibitor replacement therapy for prevention of hereditary angioedema attacks." It was published in The Journal of Allergy and Clinical Immunology: In Practice. It was funded by the company that makes Haegarda, CSL Behring.
Hereditary angioedema is caused by a lack of functional C1-INH protein in the body. So, it stands to reason that adding C1-INH medicinally might help treat this disease.
Haegarda is a concentrated form of C1-INH protein that reduced angioedema attacks by up to 95% in patients with either type 1 or 2 hereditary angioedema included in the previous COMPACT Phase 3 clinical trial (NCT01912456).
This study extended that Phase 3 trial (NCT02316353). Patients who completed the previous trial, as well as some additional patients, were enrolled to test the long-term safety and effectiveness of Haegarda.
The study enrolled 126 patients with hereditary angioedema, defined as functional C1-INH levels below 50%. Study patients had a median age of 40.5 years, with some as young as 8.
Patients were assigned randomly to receive subcutaneous (under-the-skin) injections of either 40 or 60 IU/kg Haegarda twice per week. Patients either administered these injections themselves or were assisted by a caregiver, and were required to continue taking any other medications they had been using to manage their disease.
Patients were followed for at least a year, with an average follow-up time of a year-and-a-half. At the end of the study period in 2017, 110 patients had completed the trial, with 15 choosing to withdraw or stopping treatment.
Prior to beginning treatment with Haegarda, patients had, on average, a little more than one angioedema attack per month. After treatment, the average rate of attacks dropped to once a year in the group that received 60 IU/kg. The rate of attacks was slightly higher in the group that received 40 IU/kg (about 1.3 per year). but was still substantially decreased.
Furthermore, about half (57.1% and 49.2% for the 60 and 40 IU/kg groups, respectively) of patients reported no, or only mild, attacks. About one-fifth of patients in both groups had at least one severe attack.
Overall, 92.6% of the patients were considered responders, demonstrating at least a 50% decrease in the frequency of angioedema attacks. Researchers also confirmed that average functional C1-INH levels were above 50% in both dose groups.
Common adverse events (side effects) were cold, infections, and headache. Reactions at the injection site were frequent — though the researchers noted that more than half these complaints came from only four patients who experienced repeated reactions. These reactions were typically mild and resolved themselves within a day.
One study participant had a heart attack while on Haegarda. The researchers believe this was unrelated to the medication.
Four women discontinued the treatment due to pregnancy; all of them were on the medication in the first trimester, before the pregnancy was detected. All women delivered healthy babies.
There were no cases of needle-associated infections like hepatitis, no evidence of any autoimmune reaction, and no deaths during the study period.
Researchers concluded that, "Long-term subcutaneous C1-INH replacement therapy provides a safe and sustained prophylactic [preventive] treatment effect that allows patients to become free of HAE disease symptoms."