Garadacimab Effective at Preventing HAE Attacks, Phase 3 Trial Shows
A monoclonal antibody, garadacimab, blocks a bloodstream protein that leads to edema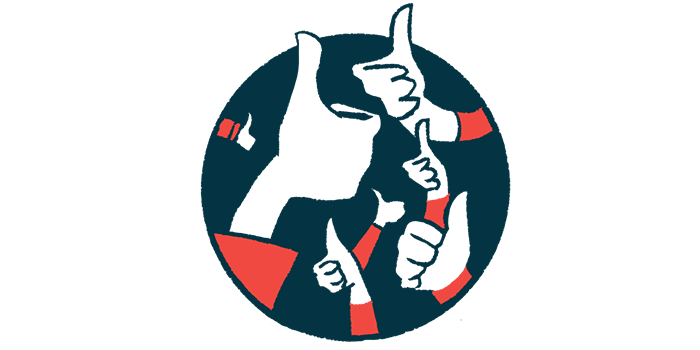 Garadacimab, an investigational preventive treatment for hereditary angioedema (HAE), reduced the number of attacks for up to six months in patients 12 and older, according to top-line data from a Phase 3 trial.
According to CSL Behring, the therapy's developer, the study, called VANGUARD (NCT04656418), not only met its primary efficacy endpoint, but also key secondary efficacy goals, while demonstrating garadacimab's favorable safety and tolerability profile.
The company plans to apply for its approval by the end of the fiscal year.
"These results underscore our belief that garadacimab has the potential to become a transformative first-in-class therapy for people living with HAE, a patient group that CSL has been serving for many years," Bill Mezzanotte, MD, executive vice president, head of Research and Development, and chief medical officer for CSL, said in a press release.
Full trial data will be presented in future scientific meetings and submitted for publication in a peer review journal.
"CSL's promise to patients guides us to meet their unmet need by pursuing the type of disruptive innovation we believe garadacimab represents.  We look forward to sharing the full results of our phase 3 study in the coming months," Mezzanotte added.
Garadacimab, formerly known as CSL312, is a monoclonal antibody designed to block the action of factor XIIa (FXIIa), a protein in the bloodstream. Once activated, FXIIa starts a cascade of events that cause edema, or swelling.
By blocking XIIa, garadacimab is expected to disrupt the cascade leading to HAE swelling at its origin, unlike other therapies that interfere with other components. The therapy is administered once a month as an under-the-skin (subcutaneous) injection.
The Phase 3 VANGUARD trial assessed its effectiveness and safety as a prophylactic, or preventive, treatment compared to a placebo, in 64 patients, 12 and older.
Participants who had at least three attacks in the three months leading up to the trial were randomly assigned to receive garadacimab or a placebo as an under-the-skin injection every four weeks (once a month) for six months.
The study's primary goal was to assess the effect of treatment on the number of HAE attacks for up to six months. Secondary goals included assessing the effects of garadacimab on the number of attacks requiring on-demand treatment, as well as in the number of moderate and/or severe attacks. The therapy's safety and tolerability were also evaluated.
Preliminary data from a previous Phase 2 trial (NCT03712228) that enrolled 32 adults with HAE showed garadacimab was able to lower the mean number of attacks by 88.68% at a 75 mg dose, by 98.94% in those receiving 200 mg, and by 90.50% in those receiving 600 mg, compared with a placebo.
The mean monthly attack rate also decreased and no attacks were recorded during the study in more than 40% of the participants given any of the doses of garadacimab. In contrast, all patients in the placebo group had at least one attack during the trial.
Garadacimab has been named an orphan drug for treating HAE in both the U.S. and EU. CSL is assessing garadacimab's therapeutic potential for other indications, such as pulmonary fibrosis.