Heart Medication Entresto Does Not Increase Angioedema Risk Compared with Standard Therapy, Study Finds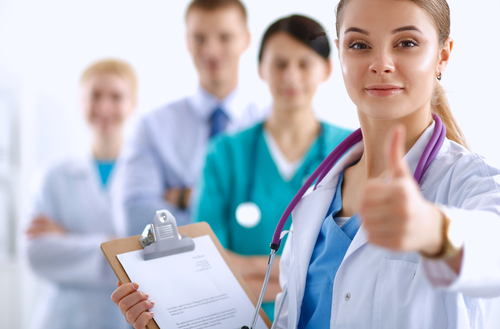 Entresto (sacubitril/valsartan) — an approved medication for heart failure — does not significantly increase the risk of angioedema compared with standard therapy Vasotec (enalapril), data from a Phase 3 trial show.
The medication was also better at preventing deaths and heart failure-related hospitalizations than Vasotec, suggesting it could be the new standard for patients with heart conditions.
The study, "Angioedema in heart failure patients treated with sacubitril/valsartan (LCZ696) or enalapril in the PARADIGM-HF study," was published in the International Journal of Cardiology.
Angiotensin-converting enzyme inhibitors (ACEi) like Vasotec are widely used to treat high blood pressure and heart failure. But research suggested that adding other therapies to ACEi could reduce the risk of death to a larger extent than ACEi alone.
As a result, Novartis developed the first angiotensin receptor neprilysin inhibitor, Entresto, a molecule that combines a neprilysin inhibitor with an angiotensin receptor blocker.
The company tested its approach against the standard Vasotec in the PARADIGM-HF Phase 3 trial (NCT01035255), a study that included 10,521 patients with chronic heart failure.
Entresto was found safe and significantly decreased the rates of hospitalization and death compared with Vasotec, which led to its approval in 2015, as a substitute option over ACEi for heart failure patients with reduced left ventricular ejection fraction.
While ACEi are known to increase the risk for angioedema, concurrent neprilysin inhibition may cause an increase of even more bradykinin — the protein that causes angioedema. It is thus important to address if Entresto increases the risk for angioedema compared with Vasotec.
Investigators revised the clinical and safety data of PARADIGM-HF, with particular focus on potential treatment-induced angioedema. Overall, 148 suspected angioedema events in 144 patients were reported to an angioedema adjudication committee. Of these, 54 were confirmed as angioedema, and 48 of those were suspected to be treatment-related.
Most events were mild to moderate in severity and were resolved with antihistamines, catecholamines, or steroids without requiring additional treatment. Only five cases required hospitalization, but patients did not experience airway compromise or need mechanical ventilation.
Angioedema incidence was similar between the two therapies in the first, run-in part of the study. Among study participants, only 0.14% taking Vasotec and 0.11% receiving Entresto experienced this side effect.
During the second part of the trial, where patients were randomly assigned one of the medications, the numbers were 0.45% of those taking Vasotec and 0.24% of those taking Entresto. In this part, Entresto was 90% more likely to cause angioedema, but the results did not reach statistical significance.
Black patients were found to be more susceptible to angioedema after receiving Entresto, but not Vasotec, researchers found.
"Overall, the results presented here, along with an absence of reports of an excess of angioedema events from other trials of this new class of drug in heart failure and hypertension indicate that the risk of angioedema with [Entresto] is low," the investigators concluded.