Lack of Support Groups, Treatment Access Found for HAE in Asia
Low disease prevalence but lack of testing reported in region: new survey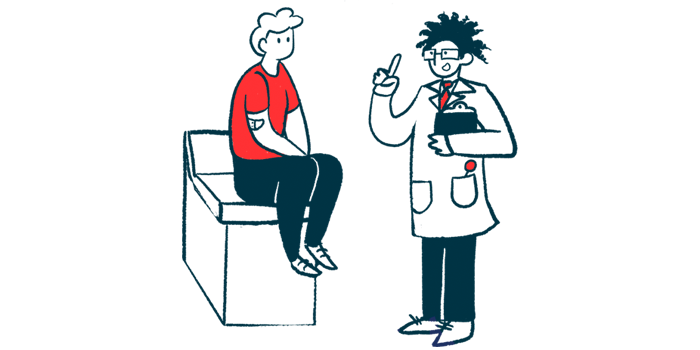 The prevalence of hereditary angioedema (HAE) in Asia-Pacific countries is lower than that reported for the disease in Western countries, according to data from an international survey.
However, access to on-demand and preventive therapies to treat HAE is limited in these nations — a phenomenon researchers say is linked to fewer patient support groups and a lack of local disease guidelines.
The "formation of AP [Asia-Pacific]-region specific guidelines and regional consensus on the diagnosis, management, and treatment of HAE is urgently needed," the team wrote.
The researchers say they hope that these findings "can translate into improved clinical outcomes, access to medications and overall quality for life for all HAE patients and their families across the globe."
The survey results were detailed in the study, "Epidemiology, Management, and Treatment Access of Hereditary Angioedema in the Asia Pacific Region: Outcomes From an International Survey," published in The Journal of Allergy and Clinical Immunology: In Practice.
Low disease prevalence found for HAE despite high populations
HAE is a rare genetic disorder characterized by sudden and recurrent swelling episodes in the deeper layers of the skin. These swelling episodes can occur in the face, tongue, hands, feet, and other body parts, and are are often misdiagnosed as an allergy.
The classical HAE types — known as types 1 and 2 — are caused by mutations in the SERPING1 gene, which encodes a protein called C1 inhibitor, or C1-INH.
Deficiency in C1-INH (type 1), or its malfunction (type 2) results in the overproduction of a pro-inflammatory molecule called bradykinin, which triggers swelling attacks. HAE patients often have abnormally low levels of another protein called complement 4 (C4), which is sometimes used as a screening tool to identify the disease.
Acute attacks can be treated with specific on-demand therapies that include C1-INH replacement therapies — namely Firazyr (icatibant), or Kalbitor (ecallantide). Preventive (prophylactic) therapies include long-term use of C1-INH replacement products, as well as Takhzyro (lanadelumab) or Orladeyo (berotralstat).
Prevalence estimates suggest that HAE occurs in 1.1 up to 1.6 cases per 100,000 people globally. However, these estimates are mostly based on data from Western countries, and the true prevalence in the Asia-Pacific region — which includes countries like Australia, Japan, and China — remains unknown.
This knowledge is key for the establishment of "regional guidelines to improve standards of care for HAE," the researchers wrote.
To learn more, the Asia Pacific Association of Allergy, Asthma and Clinical Immunology (APAAACI) conducted a survey with the help of HAE experts from its member societies.
Its goal was to assess the true prevalence of HAE, as well as the needs and potential interventions used to diagnose and treat the disease in the Asia-Pacific region.
In total, 14 questionnaires by 14 expert panel members representing 12 member countries were completed. Each country had one representative answering the questionnaire, except for China and Japan which had two.
The combined population of the participating countries was estimated to reach 3.7 billion, representing about 46% of the world's population in 2022.
"We present the largest epidemiological study on HAE to date and the first to be conducted on the AP [Asia-Pacific] region, which represents almost half of the world's population," the researchers wrote.
The overall HAE prevalence in the Asia-Pacific region was 0.02 cases per 100,000 people, "which is lower than current Western estimates of up to 1.6 per 100,000 population," the researchers wrote.
Also, researchers noticed that HAE prevalence varied across countries, from 0.02 to 0.33 cases per 100,000 people. Six of the 12 countries were aware about the number of HAE patients in their respective territory.
Little access found to on-demand or preventive treatment
On-demand medication was only registered in half of the countries analyzed, and prophylactic treatment in one-third.
Among on-demand medications, Firazyr was registered in all six countries — Australia, China, Japan, South Korea, Taiwan, and Thailand. Meanwhile, C1-INH was registered in only two, namely Australia and Japan.
For prophylactic medications, Orladeyo was registered in Japan, Takhzyro in Australia and China, and long-term C1-INH replacement therapy in Australia and Taiwan.
Only 58% of the countries (seven of 12) had patient support groups, and regional HAE guidelines were available in only 33% (four of 12).
This study contributes unprecedented insights on the epidemiology and clinical landscape in the [Asia-Pacific] region, which represents a significant yet previously overlooked portion of the global burden of HAE.
Researchers found that countries/territories with HAE patient support groups were significantly more likely to have registered C1-INH replacement therapies and prophylactic medications compared with those lacking such groups.
Similarly, the existence of regional HAE guidelines was linked to a significantly higher availability of registered on-demand medications.
The establishment of "patient support groups can help lobby governments and pharmaceutical companies with an interest in developing therapies for rare diseases to collaborate and increase access to these medications," they wrote.
All 14 centers had facilities that measured C4 levels as a diagnostic test for HAE, while C1-INH levels were used in HAE diagnosis by 10 centers (71%) and C1-INH function tests in nine (64%). Genetic tests for the SERPING1 gene also were available in nine (64%) centers.
In centers using C1-INH levels as a diagnostic test, HAE was identified in patients at significantly younger ages, which could indicate that in countries lacking this test, HAE might be underdiagnosed or its detection delayed.
"Improving accessibility to C1-INH testing could potentially increase diagnostic rates and hence promote earlier diagnosis," the researchers wrote.
Overall, "this study contributes unprecedented insights on the epidemiology and clinical landscape in the [Asia-Pacific] region, which represents a significant yet previously overlooked portion of the global burden of HAE," they wrote.
"The epidemiology of HAE in the [Asia-Pacific] region appears to be different from that in reported western populations, which is likely due to the lack of diagnostic testing available in many countries/territories," they wrote, adding that "further studies to dissect socioeconomic differences versus genuine biological/ethnic differences are needed."