Orladeyo Shown to Prevent Attacks and Improve Quality of Life in Trial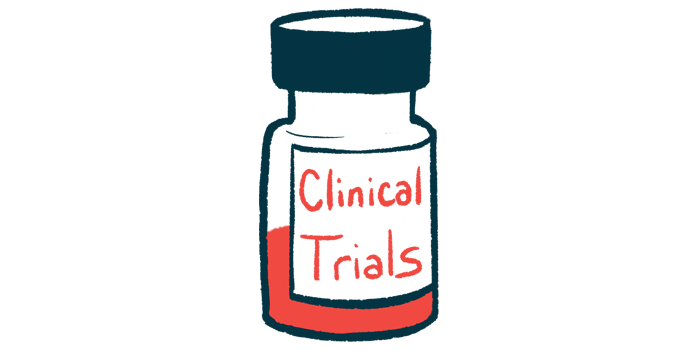 Long-term treatment with Orladeyo (berotralstat) at its approved 150 mg daily dose reduces the rate of swelling attacks significantly and improves quality of life for people with hereditary angioedema (HAE), according to nearly two years of data from the Phase 3 APeX-2 trial.
These benefits were observed to be long-term, regardless of patients' initial responses to the therapy or their attack rates before treatment.
"The long-term data from APeX-2 show that HAE patients in our clinical program had an experience consistent with what we are seeing commercially in the real world; that Orladeyo provides noteworthy, sustained, consistent reductions in HAE attack rates that persist and maintain over time, resulting in meaningful quality of life improvements," William Sheridan, chief medical officer of BioCryst Pharmaceuticals, the therapy's developer, said in a press release.
The results "showcase the durable, long-term efficacy of Orladeyo and build on the strong reductions in attack rates that have previously been reported, with all patients experiencing an average of 94 percent attack-free days at Week 96 [nearly two years]," said Emel Aygören-Pürsün, MD, a specialist in internal medicine at the Department for Children and Adolescents of the University Hospital Frankfurt, Germany, and one of the trial's investigators.
"Orladeyo can be an effective [preventive] therapy for HAE patients regardless of their [initial] attack rate," Aygören-Pürsün said.
These findings were presented in three posters at the 2022 American Academy of Allergy, Asthma & Immunology Annual Meeting, held Feb. 25–28 in Phoenix and virtually.
Given as an oral capsule once a day, Orladeyo is a widely approved therapy to prevent HAE swelling attacks. It works by preventing levels of bradykinin, an inflammatory molecule, from rising too high and triggering sudden painful swelling attacks.
It's also expected to ease the burden of standard under-the-skin and into-the-vein alternatives, improving patients' quality of life and independence.
Orladeyo's approvals were partly supported by positive data from the ongoing, global Phase 3 APeX-2 study (NCT03485911), which is testing the therapy in 121 adults and children, ages 12 and older, with HAE types 1 or 2.
To be eligible, participants had to have at least two confirmed HAE attacks during a 56-day run-in period before the trial started.
In Part 1 of the study, participants were randomly assigned to receive either one of two doses of Orladeyo (110 or 150 mg), or a placebo, daily for 24 weeks (nearly six months).
After completing the six-month period, for Part 2, those on the therapy continued treatment at the same dose, while those in the placebo group were randomly assigned to one of the two treatment doses for another six months.
All participants completing Part 2 had the option in Part 3 to continue treatment with Orladeyo at its now-approved dose of 150 mg per day for a longer period.
Previous results showed that, compared with a placebo, Orladeyo's 150 mg daily dose safely and effectively reduced the number of monthly HAE attacks by 44% during the first six months of treatment, and that this rate remained low through one year. Notably, the number of attacks dropped from a mean of 2.9 per month at the study's start to one a month at nearly one year.
Newly presented data was derived from 21 patients (13 females and eight males) with a mean age of 38 who were treated with Orladeyo's approved dose for nearly two years (96 weeks) throughout the study's three parts. Most of them were recruited at U.S. sites and 61.9% had received prior preventive treatment for HAE.
In the poster, "Sustained Reductions in Hereditary Angioedema (HAE) Attack Rates Observed over 96 Weeks of Oral Berotralstat Treatment Regardless of Initial Response," researchers showed that Orladeyo led to a sustained reduction in attack rates in these patients, regardless of their initial, six-month response to the therapy.
Patients who saw their attack rate drop by less than 50% in the first six months of treatment and those who had drops of at least 70% saw mean reductions between 2.3 and 2.6 attacks per month after two years, with stronger initial responses linked to greater drops.
Also, these patients experienced no attacks in 94% of days over two years. This percentage dropped to 88% among those with weaker initial responses and rose to 96% among those who initially saw a drop of 50% or greater.
These findings highlight Orladeyo as "an effective oral HAE prophylactic treatment that continues to [reduce] HAE attack rates and [increase] attack-free days over time, even in patients that may have a lower initial response," the researchers wrote.
A greater than 80% drop in mean attack rates was also seen regardless of patients' attack frequency before treatment (baseline), as shown in another poster titled, "Oral Berotralstat Treatment for 96 Weeks Consistently Reduces Hereditary Angioedema (HAE) Attack Rates Regardless of Baseline Attack Rate."
Patients having fewer than two attacks per month at baseline saw their attack rate drop by 100% after two years, while those experiencing at least three monthly attacks before treatment showed a reduction of 82%. Those in between saw a 90% drop in their attack rate.
After nearly two years, patients had a median of zero attacks per month, regardless of their baseline attack frequency.
In the poster, "Sustained Improvement Observed in Patient-Reported Quality of Life (QoL) with 96 Weeks of Oral Berotralstat Treatment," researchers assessed changes in patients' quality of life using the validated Angioedema Quality of Life Questionnaire (AE-QoL).
Data showed that clinically meaningful quality-of-life improvements (defined as a drop of six points in AE-QoL total score) were observed as early as week 4 and lasted throughout the study. Reductions of more than 18 points were observed at six and 12 months, and of 23 points after nearly two years.
Also, a mean of 77% (range, 62–91%) of patients saw clinically meaningful improvements at each point through nearly two years.
Notably, the largest improvement was observed in AE-QoL's functioning domain, "suggesting patients reported less impairment in their day-to-day activities while on Orladeyo 150 mg," BioCryst stated in the release.
These results show that Orladeyo "offers patients an oral long-term treatment option for HAE that avoids the burden of injections while providing continued improvement in quality of life," the researchers wrote.
The therapy's two-year safety and effectiveness is also being evaluated in 386 HAE patients, ages 12 and older, in an open-label Phase 2/3 trial called APeX-S (NCT03472040). Interim, one-year results were consistent with APeX-2 findings.