Phase 2 Trial of Oral KVD824 in Preventing HAE Attacks to Open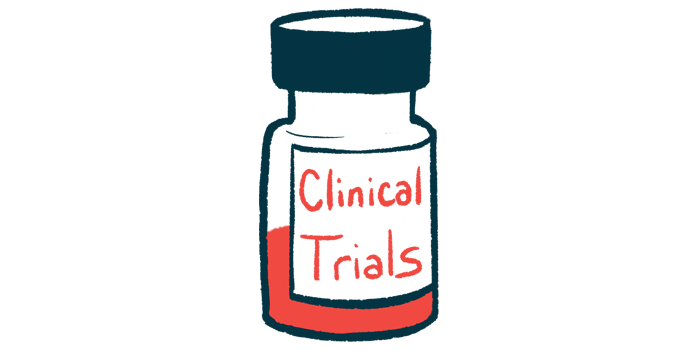 KalVista Pharmaceuticals announced plans to soon begin enrolling patients in KOMPLETE, a Phase 2 clinical trial testing its investigational oral therapy KVD824 in preventing swelling attacks in people with hereditary angioedema (HAE) at sites in Canada, Australia, and the U.K.
"Over the past month we have made substantial progress in commencing KOMPLETE, our worldwide Phase 2 clinical trial of KVD824 as a potential oral prophylactic therapy for HAE. The regulatory submissions have been approved in Canada, Australia, and the UK, with patient enrollment expected to begin this quarter," Andrew Crockett, KalVista's CEO, said in a press release.
The company is also working for approval to start the trial at sites in the U.S.
Earlier this year, KalVista submitted an investigational new drug application to the U.S. Food and Drug Administration (FDA), requesting permission to launch the trial in the country. The FDA, in a response letter issued in April, put the proposed trial on hold.
In its letter, the FDA requested further preclinical analyses be conducted prior to the study's launch, as well as some refinements to its proposed protocol.
KalVista has submitted its response to the FDA, and will provide further updates once additional information becomes available, Crockett said.
KOMPLETE aims to enroll 48 people with HAE, and at least three attacks over an eight-week run-in period, across more than 30 sites in 13 countries. Participants will be randomly assigned to one of three doses of KVD824 (300, 600, or 900 mg), or to a placebo, given twice daily for 12 weeks (about three months).
The trial's primary endpoint, or main goal, is to determine the effect of treatment on the rate of investigator-confirmed HAE swelling attacks. Researchers will also assess the number of participants who are free of swelling attacks during the trial, and determine the rates of swelling attacks that are severe enough to require treatment.
All types of HAE are characterized by abnormally high levels of bradykinin, a signaling protein that promotes swelling and inflammation. KVD824 is designed to reduce bradykinin levels by blocking the activity of an enzyme called plasma kallikrein, which normally increases its levels.
To date, 121 people have been given KVD824 — at single doses as high as 1,280 mg once daily, or 900 mg twice daily doses for up to 14 days — in early clinical trials. The company stated that data to date on the investigational therapy's safety and tolerability is "encouraging" at 900 mg twice daily.
In addition to KVD824, KalVista is developing several other potential therapies for HAE, including KVD900, an investigational oral therapy meant for on-demand treatment of acute swelling attacks.
Earlier this year, the company reported promising top-line data from a Phase 2 trial (NCT04208412) that tested KVD900 in 53 adults with HAE who were experiencing regular swelling attacks. Results indicated that KVD900's use reduced the use of rescue medications, shortened time to symptom relief, and lessened the severity of swelling attacks.