Takhzyro Induces Rapid Resolution of Hereditary Angioedema Attacks, New Data Analysis Shows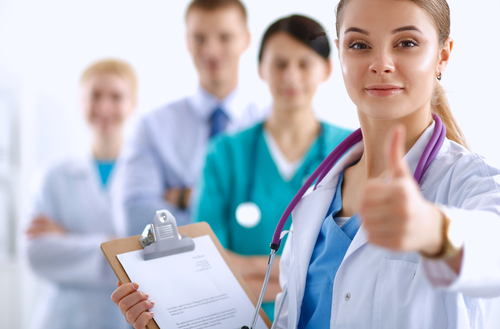 Treatment with Takhzyro (lanadelumab) effectively reduces the number of attacks in patients with hereditary angioedema even in early phases of treatment, new analysis of data from the Phase 3 HELP study shows.
Most recent trial results were shared in a poster, "Lanadelumab demonstrates rapid and sustained prevention of hereditary angioedema (HAE) attacks in the phase 3 HELP study: Findings for days 0-69 and at steady state," during the European Academy of Allergy and Clinical Immunology (EAACI) Congress in Lisbon, Portugal.
Takhzyro, developed by Shire (which was acquired by Takeda Pharmaceuticals), is a human antibody that inhibits the activity of kallikrein enzyme in the blood. Kallikrein regulates levels of an inflammatory molecule called bradykinin that, when present at higher-than-normal levels, causes swelling in patients with hereditary angioedema.
Therapeutic activity of Takhzyro was evaluated in the Phase 3 HELP (NCT02586805) study. It enrolled 125 patients with hereditary angioedema who were randomly assigned one of three treatment regimens with Takhzyro — 150 mg every four weeks, 300 mg every four weeks, or 300 mg every two weeks — or a placebo, administrated by under-the-skin injections. The trial was carried out for 26 weeks.
Initial analysis of the collected data showed that all three Takhzyro treatment regimens could effectively decrease the mean number of monthly angioedema attacks, attacks requiring acute treatment, and moderate or severe attacks, compared to placebo.
The 300 mg dose of Takhzyro administered every two weeks showed the best results, with 87% fewer mean monthly hereditary angioedema attacks, 87% fewer attacks requiring acute treatment, and 83% fewer moderate or severe attacks. Also, this treatment regimen increased the number of patients who were attack-free during the study compared to the placebo (44.4% versus 2.4% respectively).
"The unpredictable nature of HAE attacks makes living with the disease physically and emotionally challenging for patients," Marcus Maurer, MD, professor at Allergie-Centrum-Charité, Charité–Universitätsmedizin Berlin, said in a press release. "[Hereditary angioedema] requires an individualized approach to treatment, and it is important that a patient's treatment plan helps reduce the frequency of attacks."
Now, researchers presented an ad hoc analysis of the HELP study, where they evaluated the therapy's efficacy during the initial 69 days of treatment.
The new analysis revealed that treatment with 300 mg of Takhzyro every two weeks could already reduce mean monthly attacks by 80.1% compared to placebo at this early treatment phase. Moreover, Takhzyro was better at reducing frequency of severe attacks compared to placebo  (7.4% versus 22%) and increased the number of patients who were attack-free during the 69-day period (48.1% versus 7.3%).
"These results are exciting as they suggest that lanadelumab begins to prevent HAE attacks during the initial phase of treatment," Maurer said.
Donatello Crocetta, vice president of global medical affairs and global head of immunology and HAE franchise at Takeda, said: "This new analysis supports previous study findings and builds on our understanding of how quickly Takhzyro can begin to help prevent HAE attacks, further supporting its use for appropriate patients as a preventive therapy that can be administered subcutaneously and begins to work rapidly."
Most commonly reported side effects of Takhzyro in the HELP trial were injection site pain and rash, headache, and infections in the upper respiratory tract, which were mainly mild in severity.
Takhzyro is currently an approved therapy for patients with hereditary angioedema in the U.S., Canada, and Europe. The recommended starting dose of Takhzyro is 300 mg.