Rare HAE Type Misdiagnosed in 2 Men With Common Form: Report
Clinicians must first rule out common forms of disease, researchers say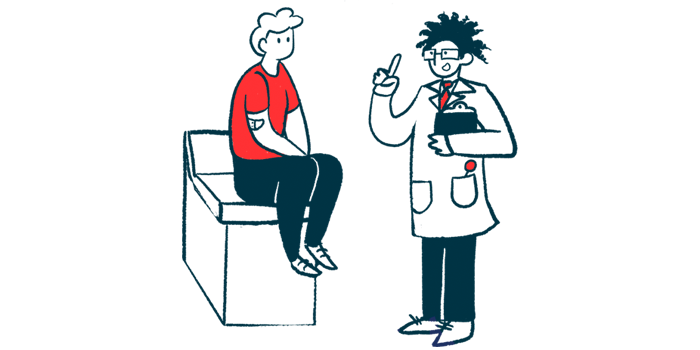 Researchers have reported the case of two men who were initially misdiagnosed with a rare type of hereditary angioedema (HAE) known as HAE-nC1INH-UNK when the correct diagnosis was the more common mast cell-mediated angioedema.
This "exceedingly rare subtype of HAE … appears to be often diagnosed in patients who do not have this condition," the researchers wrote, urging clinicians not to jump to any conclusions in making a diagnosis of this form of hereditary angioedema.
Instead, this rare HAE type "should only be considered after more common differential diagnoses, i.e., mast cell-mediated angioedema, have thoroughly been investigated and ruled out," the team wrote.
The misdiagnoses in these two cases "led to significant consequences for the patients and caused high costs for the healthcare system," they added.
Researchers recommend guidelines for diagnosis of rare hereditary angioedema
The cases of the two patients were detailed in a study published in the journal Frontiers in Medicine, and titled "Case report: Recurrent angioedema: Diagnosing the rare and the frequent."
HAE is a rare genetic disorder characterized by sudden and recurrent swelling episodes in the deeper layers of the skin, the upper airway, and the gastrointestinal tract.
The disease is divided into three types: type 1 and 2, caused by genetic mutations in the SERPING1 gene, and type 3, due to a mutation in the F12 gene.
In HAE type 1, the mutation leads to lower levels of C1-inhibitor (C1-INH), while in type 2, the levels remain normal or elevated, but its activity is reduced. In HAE type 3 — now called HAE-nC1-INH — the levels and function of C1-INH are normal.
In these patients, like in those with HAE type 1 and 2, angioedema is recurrent and not associated with hives (urticaria). It's also unresponsive to antihistamines or corticosteroids, as well as epinephrine.
"However, it soon became apparent that only a relatively small proportion of patients with HAE-nC1INH carried this disease-causing [F12] mutation," the researchers wrote.
In such cases when a mutation is not identified, the disease is designated as HAE with normal C1-INH and of unknown genetic cause — HAE-nC1INH-UNK.
Yet, the lack of lab findings that confirm its diagnosis means that a correct diagnosis can only be achieved by "a cautious interpretation of the [clinical] data and clinical experience," the researchers wrote.
In this report, a team led by investigators in Germany described the cases of two patients initially diagnosed with HAE-nC1INH-UNK who later received a correct diagnosis of the hereditary recurrent mast cell-mediated angioedema.
The first patient, a 56-year-old man, had moved to Berlin, Germany, in 2015 from the U.S. In a letter, his previous physicians reported the diagnosis of HAE-nC1INH-UNK and instructed the patient to continue treatment with plasma-derived C1-INH concentrate. The treatment was delivered into-the-vein (intravenously), twice weekly. Firazyr (icatibant), Kalbitor (ecallantide), or epinephrine were to be used in an emergency only.
His medical history included recurrent angioedema since his 20s. Swelling episodes initially affected the tongue and face, extending to the chest. He also developed painful abdominal symptoms, and experienced wheals occasionally.
As preventive treatment with second generation antihistamines and corticosteroids failed to effectively control his symptoms, his diagnosis was updated from "recurrent idiopathic [unknown] angioedema" to HAE-nC1-INH before he moved to Germany.
He received Danocrine (danazol) and later was prescribed long-term preventive treatment with plasma-derived C1-INH concentrate, once it became available in the U.S.
The man was diagnosed with additional diseases, including attention deficit hyperactivity disorder, gastroesophageal reflux, bipolar disorder, status post pulmonary embolism, as well as asthma, and vocal cord dysfunction. As a result, he was heavily medicated.
After moving to Germany, his swelling attacks decreased significantly. He used his medications in the last months as needed.
Lab work done at the clinic showed normal C1-INH activity (128%) and concentration (0.26 g/L). While he self-administered the C1-INH concentrate and Firazyr, he occasionally went to the clinic for treatment and monitoring.
On two of these occasions, physicians detected a pattern of symptoms that included "anxiety and agitation, with shortness of breath and a marked expiratory stridor." These symptoms eased within 30 minutes of C1-INH concentrate or Firazyr administration, and the patient identified them as those of his HAE.
In the next appointment, his diagnosis was revised and updated to non-allergic bronchial asthma and mast cell-mediated angioedema in the context of chronic spontaneous urticaria (CSU) that failed to respond to antihistamines.
A correct diagnosis can only be achieved by 'a cautious interpretation of the [clinical] data and clinical experience'
Xolair (omalizumab), an approved therapy for allergic asthma and CSU, delivered subcutaneously (under-the-skin) at a dose of 300 mg monthly was started in June 2015. The man also was medicated for his non-allergic bronchial asthma.
His symptoms were almost completely resolved with the new course of treatment and C1-INH concentrate and Firazyr were no longer needed.
"Since the start of omalizumab treatment, the patient had no more angioedema attacks, except for once, when he attempted to prolong the injection interval of omalizumab," the researchers wrote.
2 cases, 2 misdiagnoses
The second case involved a 64-year-old man, also diagnosed with HAE-nC1INH-UNK, who had moved to Berlin in September 2021 from another European country. Similarly to the first patient, his physician asked him to continue treatment with Takhzyro (lanadelumab), given at a dose of 300 mg every 14 days.
The medical team confirmed the man had recurrent angioedema, with swelling attacks starting at age 56. These affected mainly the face, tongue, and genitals. Also, according to the patient, swelling episodes tended to arise in the early morning.
He received preventive treatment with a double dose, second-generation antihistamines (cetirizine, bilastine), but these failed to control his symptoms. Corticosteroids were never used.
While his attacks responded to Firazyr several times, the attack rate increased significantly, so he was diagnosed with HAE-nC1-INH. He began long-term preventive treatment with Takhzyro, at a dose of 300 mg administered subcutaneously, every two weeks.
Treatment led to significant improvements, and Firazyr was discontinued. However, during his relocation to Germany, when he couldn't regularly follow the regimen of Takhzyro  for several weeks, his symptoms worsened. These slowly began to resolve after he re-started treatment.
At a clinic visit in February 2022, he still showed signs of uncontrolled disease and impaired quality of life. His medical history indicated he experienced wheals occasionally. Lab work also revealed normal activity (126%)  and concentration (0.3 g/L) of C1-INH.
Genetic testing for several genes known to cause HAE, including F12 and SERPING1, revealed no mutations. A variant of unknown clinical significance in a gene linked to familial autoinflammatory cold syndrome-3 (also known as familial cold urticaria) was found. No signs of the disease were visible.
Based on these symptoms, and insufficient response to Takhzyro, physicians suspected mast cell-mediated recurrent angioedema due to CSU. He began treatment with Xolair after Takhzyro was discontinued.
After the first injection of Xolair, "the patient was completely symptom-free," the researchers wrote, with signs of well-controlled disease by June 2022.
In September 2022, his HAE was controlled and quality of life impairments were minimal.
"When HAE-nC1INH-UNK is considered as the explanation for recurrent angioedema, the consensus criteria, updated for mutations and modern treatments discovered after the consensus meeting took place, should be observed to the letter," the researchers concluded.